عالمية عالمية
NBA Power Rankings – Where all 30 teams are starting the new year


The Cleveland Cavaliers are tied for the second-best record in the Eastern Conference. The Dallas Mavericks and Denver Nuggets are both two games under .500. The Toronto Raptors have one win.
Reigning MVP Giannis Antetokounmpo and the Milwaukee Bucks are currently tied for the East's No. 7 seed — with the New York Knicks!
What does it all mean? Nothing, it's Week 3.
Small Sample Size Theater has taken hold of the NBA standings. What do our experts think about the hot starts in Cleveland, Atlanta and Phoenix, or the early speedbumps experienced in Brooklyn, Toronto and Dallas?

Note: Throughout the regular season, our panel (ESPN's Tim Bontemps, Nick Friedell, Andrew Lopez, Tim MacMahon, Dave McMenamin, Eric Woodyard, Royce Young and Ohm Youngmisuk) is ranking all 30 teams from top to bottom, taking stock of which teams are playing the best basketball now and which teams are looking most like title contenders.
Previous rankings: Week 1 | Week 2
1. Los Angeles Lakers
2020-21 record: 5-2
Previous ranking: 1
After posting the third-best road winning percentage in league history last season, the Lakers are off to a 3-0 start away from Staples Center this season, sweeping a two-game set against the Spurs and then holding the Grizzlies to 58 points over the final three quarters in a 108-94 win on Sunday. LeBron James is starting to look like the guy who finished second in MVP voting last season, following up a triple-double against the Spurs with 22 points, 13 rebounds and 8 assists against the Grizzlies. — McMenamin
This week: @MEM, SA, CHI, @HOU
---
2. LA Clippers
2020-21 record: 5-2
Previous ranking: 3
Following an embarrassing 51-point loss to the Mavs, the Clippers beat both Minnesota and Portland by 23 each. While they got a masked Kawhi Leonard back against Portland, the Clippers could not overcome a poor start in Utah. Paul George, though, scored 39 points to hold off a red-hot Phoenix squad. The Clippers are still letting opponents cut big leads down to single-digits, but so far, they've held on to beat the Lakers, Nuggets and Suns in those situations. — Youngmisuk
This week: SAS, @GSW, @GSW, CHI
---
3. Philadelphia 76ers
2020-21 record: 5-1
Previous ranking: 6
1 Related
The Sixers still look disjointed at times offensively and have had a very easy schedule, but they enter this week with the NBA's best defense and the top record in the Eastern Conference. We'll begin to learn more about Philadelphia beginning Thursday, when the Sixers play the Nets, beginning a five-game stretch that also includes the Nuggets, Hawks and two games against the Heat. It's a litmus test for where things stand so far under new coach Doc Rivers. — Bontemps
This week: CHA, WAS, @BKN, DEN
---
4. Brooklyn Nets
2020-21 record: 3-4
Previous ranking: 2
After a torrid start, the Nets have cooled and raised questions about their depth, defense and crunch-time offense, Sunday's one-point loss to the Wizards highlighting each. The 122 points they scored — Kevin Durant and Kyrie Irving combined for 58 of them — should've been enough, and their two stars each had a chance to win it on the final possession. But defensive lapses and some spotty bench play bit them. After their 2-0 start, the Nets are 1-4, their win being a game in which they gave up 141 points. — Young
This week: UTA, PHI, @MEM, OKC
---
5. Milwaukee Bucks
2020-21 record: 3-3
Previous ranking: 4
The Bucks feel they are better than their 3-3 record but are thankful for the different types of games they've been engaged in early on. This week, they won a pair of blowouts against Miami and Chicago but also dropped a 119-108 contest to the Heat. Milwaukee has also started hot from beyond the arc — take their record-breaking performance Tuesday night against Miami. Milwaukee already has three games with 20-plus made 3-pointers. The Bucks did that only twice last season. — Woodyard
This week: DET, DET, UTA, CLE
---
6. Miami Heat
2020-21 record: 2-3
Previous ranking: 5
The bubble hangover has been tough to shake for a Heat team that got beat by 47 points on the front end of a back-to-back against the Bucks. The larger issue is that Jimmy Butler hasn't looked right after injuring his ankle at the beginning of the season. He didn't attempt a shot in 27 minutes during a loss to the Mavericks on Friday night. — Friedell
This week: OKC, BOS, @WAS, @BOS
---
7. Phoenix Suns
2020-21 record: 5-2
Previous ranking: 11
Sunday's loss to the Clippers aside, the Suns are showing they belong in the conversation with the top teams in the Western Conference. They've won in blowouts and they've won in close games. The scoring numbers for Devin Booker and Deandre Ayton have gone down so far this season, but the team success is there with a more balanced scoring effort. Also, Phoenix's bench has been led by the two Cams — Cameron Johnson and Cameron Payne — who have stepped up this season. — Lopez
This week: TOR, @DET, @IND
---
8. Utah Jazz
2020-21 record: 4-2
Previous ranking: 8
Mike Conley's transition to Utah was rockier than anticipated last season, but he's now making the kind of impact that the Jazz hoped for when they acquired the veteran point guard in a blockbuster trade. Conley leads the Jazz in scoring (20.3 points per game) and plus-minus (plus-57), and ranks second in assists (5.0) — MacMahon
This week: @BKN, @NYK, @MIL, @DET
---

9. Indiana Pacers
2020-21 record: 4-2
Previous ranking: 10
Staying healthy will be pivotal for the Pacers this season. However, they were already hit with a huge blow with forward TJ Warren expected to miss a significant portion of this season because of surgery to correct a stress fracture in his left foot. Indiana won three straight games to start the season, then went 1-2 this week with its lone win coming against Cleveland. — Woodyard
This week: @NOP, HOU, PHX
---

10. Boston Celtics
2020-21 record: 4-3
Previous ranking: 7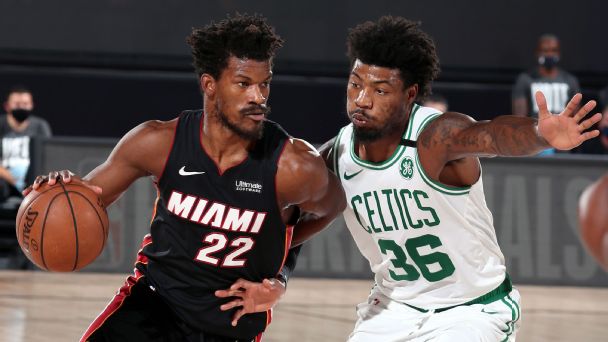 The NBA is back! Catch all the 2020-21 season action on ESPN, ABC and the ESPN App.
Wednesday, Jan. 6
• Celtics at Heat, 7:30 p.m. on ESPN
• Clippers at Warriors, 10 p.m. on ESPN
Friday, Jan. 8
• Hornets at Pelicans, 7:30 p.m. on ESPN
• Clippers at Warriors, 10 p.m. on ESPN
All times Eastern
Boston's uneven start to the season continued this week, which included barely surviving being swept over the weekend in Detroit by the lowly Pistons. Yes, Jayson Tatum and Jaylen Brown — the latter, in particular — have been outstanding. But if we have learned anything over the course of the season's first two weeks, it's that Boston as constructed isn't nearly deep enough, with or without Kemba Walker, to make the kind of playoff run the Celtics have had in recent years. — Bontemps
This week: @TOR, @MIA, WAS, MIA
---
11. Atlanta Hawks
2020-21 record: 4-2
Previous ranking: 16
Atlanta's 145-141 loss to Brooklyn might be the early candidate for Game of the Year, and the Hawks quickly avenged that defeat with an 18-point win over the Nets two nights later. Atlanta's offense has been clicking so far this season, and with Trae Young doing his best James Harden impersonation with 11.7 free throw attempts per game, the offense should continue to jell. — Lopez
This week: NYK, CHA, @CHA
---
12. Portland Trail Blazers
2020-21 record: 3-3
Previous ranking: 13
It has been an up and down two weeks for the Blazers, but there wasn't much they could do about Sunday's game against the Warriors. After beating them in San Francisco two days earlier, they played Golden State again and watched Steph Curry go supernova with 62. The Blazers' bench is a question, particularly on the defensive end, with heavy minutes for Carmelo Anthony and Enes Kanter. But one thing that has been a bright spot to open the season is CJ McCollum's aggressive play. A notorious slow starter, McCollum has come out of the gates hot. — Young
This week: CHI, MIN, @SAC
---
13. New Orleans Pelicans
2020-21 record: 4-2
Previous ranking: 14
After starting the week with a blowout loss to Phoenix, the Pelicans bounced back with a 33-point win over the Thunder and a close victory over the Raptors. New Orleans is playing a different style of defense under new coach Stan Van Gundy this season: shutting off the paint and inviting shots on the perimeter. In six games, the Pelicans are allowing a league-high 43.7 3-pointers per game but are top-10 in opponent 3-point percentage and second best in allowing just 38.0 points in the paint per game. — Lopez
This week: IND, OKC, CHA
---
14. Dallas Mavericks
2020-21 record: 2-4
Previous ranking: 12
Luka Doncic hasn't looked like an MVP candidate in the opening weeks of the season. Doncic is playing his way into shape after clearly not making the same offseason commitment to conditioning as he did after his rookie season and during the hiatus before the bubble. "My legs are really tired, but that's no excuse," Doncic said after a poor performance in a blowout loss to the Hornets, after which he immediately shot for 40 minutes on the arena floor. — MacMahon
This week: @HOU, @DEN, ORL, NOP
---
15. Denver Nuggets
2020-21 record: 2-4
Previous ranking: 9
The Nuggets' rocky start to the season continued last week with the team losing Michael Porter Jr. for multiple games due to health and safety protocols. And that came after Porter had 30 points, 10 rebounds and 2 blocks in a loss to Sacramento. But Nikola Jokic continues to average a triple-double, Jamal Murray is finding his bubble-esque rhythm and JaMychal Green is back just in time. On Saturday, the Nuggets start a stretch in which they play eight of 11 games on the road. — Youngmisuk
This week: MIN, DAL, @PHI, @NYK
---
16. Orlando Magic
2020-21 record: 4-2
Previous ranking: 18
After starting 4-0 for the first time in franchise history, the Magic fell back to earth, dropping two straight to the Sixers and Thunder. After a strong start to the season, Markelle Fultz has cooled off, too — he is shooting just 13-for-43 over his past three games. The Magic have a tough stretch coming up with seven of their next 10 on the road. — Friedell
This week: CLE, CLE, @HOU, @DAL
---
17. Houston Rockets
2020-21 record: 2-2
Previous ranking: 19
John Wall became the first player since the Wizards' Michael Jordan to return from a two-year layoff by scoring at least 50 combined points in the first two games of his comeback, according to the Elias Sports Bureau. Wall, whose Rockets debut was delayed a week because of the league's health and safety protocols, averaged 25 points, 7.5 assists, 2.0 steals and 1.5 blocks in a pair of wins over the Kings, displaying the rare athleticism he was known for before his torn Achilles tendon. — MacMahon
This week: DAL, @IND, ORL, LAL
---
18. Toronto Raptors
2020-21 record: 1-4
Previous ranking: 15
Toronto could reasonably be 5-0. Instead, the Raptors are 1-4 after losing another close game in New Orleans on Saturday night. The poise and veteran know-how that came to define the Raptors the past couple of seasons is nowhere to be seen, and Pascal Siakam's substandard play in the bubble has returned at the start of this season. Toronto has played a difficult schedule, and presumably will get itself righted, but it has been a troubling start. Monday's game against Boston will be critical. — Bontemps
This week: BOS, @PHX, @SAC, @GSW
---
19. Cleveland Cavaliers
2020-21 record: 4-2
Previous ranking: 22
Cleveland followed an unblemished first week with a two-game skid before turning in perhaps its most impressive performance of the season, a 96-91 win over a hot Hawks squad. Collin Sexton scored 27 against Atlanta, extending his streak to 11 straight games with 20-plus points dating back to last season. And J.B. Bickerstaff, quietly, is now 9-8 through his first 17 games as the Cavs' head coach. — McMenamin
This week: @ORL, @ORL, @MEM, @MIL
---
20. San Antonio Spurs
2020-21 record: 2-4
Previous ranking: 17
It was a history-making week for the Spurs, as Becky Hammon took over head-coaching duties from Gregg Popovich on Wednesday, making her the first woman to serve as a head coach in a regular-season NBA game. Of Hammon's history-making night, Popovich said, "She earned it. She is qualified. She's wonderful at what she does. I wanted her on my staff because of the work that she does. And she happens to be a woman, which basically should be irrelevant but it's not in our world, as we've seen as it's been so difficult for women to obtain certain positions. It was business as usual for us." — Lopez
This week: @LAC, @LAL, @MIN, @MIN
---
21. Sacramento Kings
2020-21 record: 3-3
Previous ranking: 20
The Kings started the season 3-1, including two wins over the Nuggets — a Western Conference finals participant just a few months ago — and another over the upstart Suns before dropping two straight to the Rockets. Tyrese Haliburton's solid start to his rookie season (10.6 points per game on 52.9% shooting) will be put on pause for at least a week while he recovers from a bone bruise in his left wrist. — McMenamin
This week: @GSW, CHI, TOR, POR
---
22. Golden State Warriors
2020-21 record: 3-3
Previous ranking: 24
Stephen Curry has always had a way of covering up any flaws the Warriors have. After scoring a career-high 62 points in Sunday's win over the Trail Blazers, Curry offered a reminder to the rest of the league that he can still carry this team when needed — and that the Warriors still have the ability to get back on track after a rocky start. To do that, Kelly Oubre Jr. has to find a way to shoot better from the outside. Oubre is now just 2-for-30 on the season on 3-pointers. — Friedell
This week: SAC, LAC, LAC, TOR
---
23. Memphis Grizzlies
2020-21 record: 2-4
Previous ranking: 23
The Grizzlies have been hit as hard by injuries as any team in the league, with arguably their three most important players sidelined. Ja Morant is expected to miss three to five weeks after suffering a Grade 2 left ankle sprain. Jaren Jackson Jr. (meniscus surgery on his left knee) and Justise Winslow (left hip displacement) are still recovering from injuries suffered in the bubble. — MacMahon
This week: LAL, CLE, BKN
---
24. Minnesota Timberwolves
2020-21 record: 2-4
Previous ranking: 21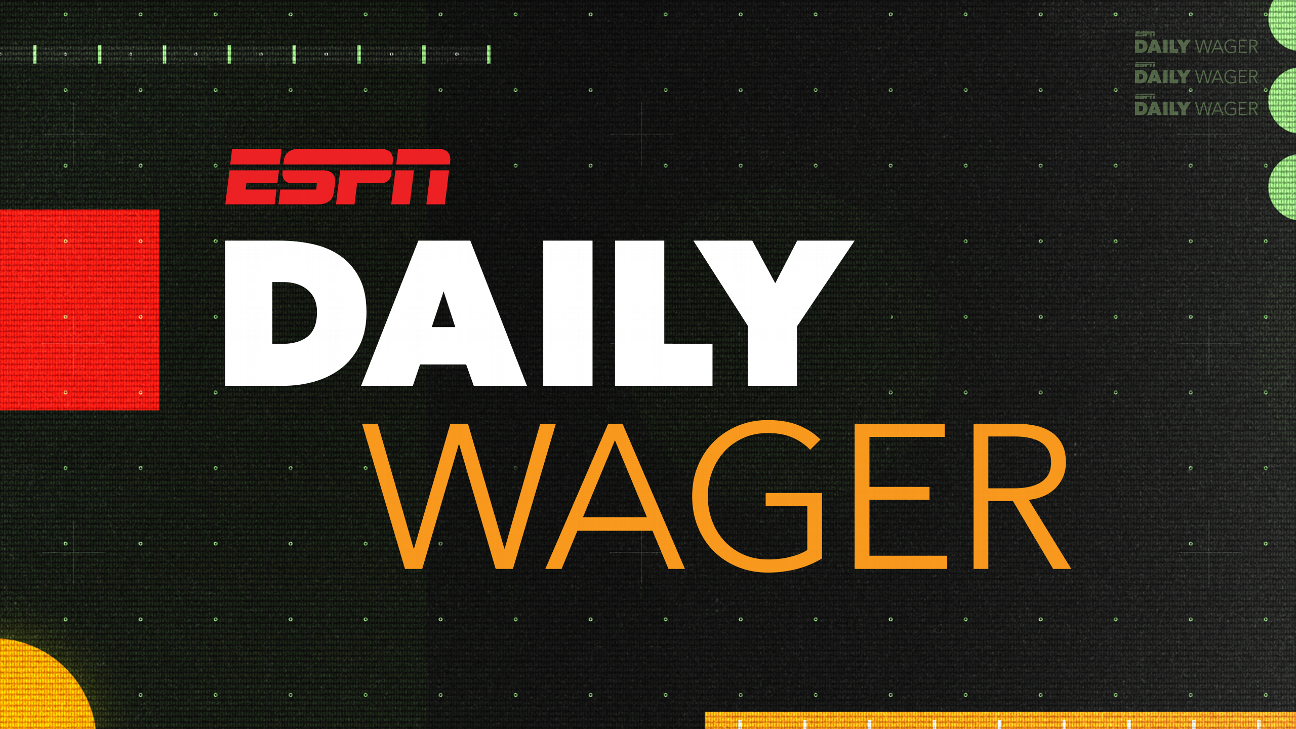 A daily sports betting news and information show (6-7 p.m. ET, ESPN2) that aims to better serve the millions of sports fans who participate in sports wagering and help educate general sports fans with in-depth analysis. Watch »
Any of the Wolves' momentum was completely disrupted by Karl-Anthony Towns' wrist injury, with Minnesota losing four straight — the closest of those being a 15-point loss to the Nuggets on Sunday. The Wolves are taking a patient approach, recognizing this still is a very young team that needs to grow and develop, and not having your franchise player for an extended period makes it that much harder on all the younger players. Defense has been an issue with the Wolves for some time and it remains so now. And without Towns, they just aren't equipped to outscore anybody right now. — Young
This week: @DEN, @POR, SAS, SAS
---
25. Washington Wizards
2020-21 record: 2-5
Previous ranking: 25
After starting the season a frustrating 0-5 with defensive concerns, all Washington needed was to flip the calendar to 2021. The Wizards are 2-0 in January so far, beating Minnesota on New Year's Day without Russell Westbrook, who was resting on the second game of a back-to-back. And while Westbrook had his season-opening triple-double streak end at four games, the point guard gladly will trade that for his first Washington win, which came in a nail-biter over former teammate Kevin Durant and the Brooklyn Nets. — Youngmisuk
This week: @PHI, @BOS, MIA
---
26. New York Knicks
2020-21 record: 3-3
Previous ranking: 27
Tom Thibodeau still knows how to coach. While some might have forgotten that, Thibodeau has reminded everyone with how the Knicks have started the season, including victories over the Bucks and Pacers. A team without many quality defensive players is effectively guarding people, and Julius Randle is playing at the highest level of his career. Yes, the Knicks have a long way to go, and no, this is not a playoff team. But Thibodeau is building an identity and a culture in New York. For a team that has lacked both for a long time, this is a good start. — Bontemps
This week: @ATL, UTA, OKC, DEN
---
27. Charlotte Hornets
2020-21 record: 2-4
Previous ranking: 28
A 1-2 week for Charlotte started with a bright spot, as rookie LaMelo Ball scored 22 points, grabbed 8 rebounds and dished out 5 assists in a win over the Mavericks. The problem is that was followed up by two losses in which the Hornets gave up a combined 235 points to the Grizzlies and 76ers. — Friedell
This week: @PHI, @ATL, @NO, ATL
---
28. Oklahoma City Thunder
2020-21 record: 2-3
Previous ranking: 26
The Thunder's first two weeks have gone almost perfectly according to plan. They've won a couple of games that featured positive developmental moments for their young players (like Darius Bazley dropping 19 points and 12 rebounds on Saturday against Orlando). Veterans like Al Horford and George Hill are playing well, increasing their trade value. And the games the Thunder have lost have mostly been close ones. The losses will probably pile up all season for OKC, but maintaining a competitive spirit is a valuable component to the hard part of a rebuild. — Young
This week: @MIA, @NOP, @NYK, @BKN
---
29. Chicago Bulls
2020-21 record: 3-4
Previous ranking: 30
Chandler Hutchison, Tomas Satoransky and a team support staff member have all tested positive for COVID-19. Lauri Markkanen and Ryan Arcidiacono also remain out while under the league's health and safety protocols, so depth has been an issue for the Bulls. Chicago did win a pair of games in Washington this week, though. — Woodyard
This week: @POR, @SAC, @LAL, @LAC
---

30. Detroit Pistons
2020-21 record: 1-5
Previous ranking: 29
It has been an uphill battle for the Pistons. Forward Jerami Grant has been a bright spot, extending his career-long streak with five straight games of 20-plus points Sunday, but Detroit has one win — on New Year's Day over Boston behind 24 points from Grant. He also tied Isiah Thomas for fifth all time for points by a Pistons player in their first five games with 115. — Woodyard
This week: @MIL, @MIL, PHX, UTA