عالمية عالمية
NBA Power Rankings – The New York Knicks are coming


If the NBA season ended today, Madison Square Garden would be hosting Game 1 of a first-round playoff series. The New York Knicks have won nine straight games for the first time since the 2012-13 season, the year they finished as the Eastern Conference's No. 2 seed.
While Julius Randle & Co. aren't likely to rise that high in the standings, they are in position to capture a top-four or -five seed and stay out of the league's new play-in tournament.
Speaking of the play-in, the Washington Wizards, once near the bottom of the East standings, have vaulted into the 10th spot behind eight consecutive wins. Can they hold on and send the dangerous duo of Russell Westbrook and Bradley Beal into the play-in?
Only three weeks remain in the 2020-21 regular season. Here's where our panel sees all 30 NBA teams right now.

Note: Throughout the regular season, our panel (ESPN's Tim Bontemps, Nick Friedell, Andrew Lopez, Tim MacMahon, Dave McMenamin, Royce Young and Ohm Youngmisuk) is ranking all 30 teams from top to bottom, taking stock of which teams are playing the best basketball now and which teams are looking most like title contenders.
Previous rankings: Week 1 | Week 2 | Week 3 | Week 4 | Week 5 | Week 6 | Week 7 | Week 8 | Week 9 | Week 10 | Week 11 | Week 12 | Week 13 | Week 14 | Week 15 | Week 16 | Week 17 | Week 18
1. Utah Jazz
2020-21 record: 44-16
Previous ranking: 2
A home loss to the lowly Timberwolves when the Jazz had a chance to clinch a playoff berth? In a game Utah led by 17 in the first half? That's a head-scratcher, even with Donovan Mitchell missing because of his sprained ankle. Joe Ingles (1-of-9 from the floor) had his worst shooting night of the season, but the Jazz are still 14-4 when he fills in as a starter for Mike Conley or Mitchell. — MacMahon
This week: @MIN, @SAC, @PHO, TOR
---
2. Brooklyn Nets
2020-21 record: 41-20
Previous ranking: 4
With 11 games left in the regular season, the Nets are finally starting to get pieced back together. Kevin Durant returned and looked like Kevin Durant, scoring 33 points in 28 minutes on Sunday against the Suns. While they wait on James Harden, who suffered a setback with his hamstring and is back to "square one," according to head coach Steve Nash, their eyes are squarely focused on getting whole for the postseason. A sign of encouragement, though: After beating Phoenix, the Nets improved to 20-6 against the West. — Young
This week: @TOR, @IND, POR, @MIL
---
3. Phoenix Suns
2020-21 record: 42-18
Previous ranking: 3
2 Related
Sunday's loss to the Nets marked the first time in three months that the Suns suffered back-to-back losses. In fact, the only other time they lost consecutive games this season was when they dropped three games from Jan. 22 to 27 — two of those being overtime games to Denver just a week after postponements due to COVID-19. Phoenix sits two games behind the Jazz for first place in the Western Conference but will have to hold back the Clippers, who are also two games out of first. — Lopez
This week: @NYK, LAC, UTA, @OKC
---
4. LA Clippers
2020-21 record: 43-19
Previous ranking: 5
The Clippers are rolling despite missing several starters. Even without Kawhi Leonard (foot), Patrick Beverley (hand), Serge Ibaka (back) and with other key players injured or resting on certain nights, the Clippers have won four straight and 17 of their past 20 games. Paul George is back in revenge mode, scoring 30 or more in seven of his past eight games, and the supporting cast has helped the Clippers come from behind to win the last three games. Head coach Ty Lue's biggest challenge, though, will be to get his team on the same page once at full strength. The Clippers have not had Leonard, George, Beverley and Ibaka play in a game together since March 11. — Youngmisuk
This week: @NOP, @PHO, DEN
---
5. Philadelphia 76ers
2020-21 record: 39-21
Previous ranking: 1
After Philadelphia seemingly had the top seed in the East locked up, a disastrous week that featured four straight losses — including two in Milwaukee to fellow East contenders — has the Sixers back behind the Nets in the race for the top seed. Philadelphia's schedule gets easier down the stretch, and the Sixers do own the tiebreaker, but this week has made for a far more stressful run to playoffs. — Bontemps
This week: OKC, ATL, ATL, @SAS
---
6. Milwaukee Bucks
2020-21 record: 37-23
Previous ranking: 6
While the losses to the Suns and Hawks on either side of them were disappointing, the Bucks won the two most important games this week, beating Philadelphia twice at home to clinch the season-long tiebreaker over the Sixers. Milwaukee will have a chance to do the same thing in early May against Brooklyn. If the Bucks can pull that off, they will have a path to the all-important top seed in the East. — Bontemps
This week: @CHA, @HOU, @CHI, BRK
---
7. Denver Nuggets
2020-21 record: 39-21
Previous ranking: 8
Denver's season took another blow when Will Barton suffered what head coach Michael Malone called a "pretty significant" hamstring injury. This comes on the heels of the team losing Jamal Murray for the season to a torn ACL. Denver still has won five of six games with Nikola Jokic continuing his MVP campaign and Michael Porter Jr. lifting his level of play. PJ Dozier is expected to see an increased role with Barton out indefinitely. — Youngmisuk
This week: MEM, NOP, TOR, @LAC
---
8. Los Angeles Lakers
2020-21 record: 35-25
Previous ranking: 7
Anthony Davis' return didn't stop the bleeding for the Lakers, as L.A. went 0-2 in Davis' first two games back from injury against the Mavericks. Making matters worse, the losses came against a Dallas team nipping on the Lakers' heels in the standings, as L.A. now holds just a 1½-game advantage over the Mavs for the No. 5 seed in the Western Conference standings. — McMenamin
This week: @ORL, @WAS, SAC, TOR
---
9. Dallas Mavericks
2020-21 record: 33-26
Previous ranking: 11
It was especially gratifying for Dwight Powell to play such a prominent role in Luka Doncic's torching the Lakers' traps in the second half of Saturday's win. Powell showed signs of the explosiveness and finishing ability he possessed before rupturing his Achilles tendon in January 2020. He had 21 of his season-high 25 points in the second half, when he was 9-of-10 from the floor, including seven dunks or layups off of Doncic dimes. Said head coach Rick Carlisle: "I don't see any difference now from the Dwight Powell before the injury, and that just speaks to an amazing amount of work put in." — MacMahon
This week: @SAC, @GSW, @DET, WAS, SAC
---
10. New York Knicks
2020-21 record: 34-27
Previous ranking: 14
As the Knicks continue to win and are well on their way to their best season since a 54-victory campaign in 2012-13 — the last time they made the playoffs — Julius Randle is cementing his case to make an All-NBA team, and Tom Thibodeau is doing the same for winning his second Coach of the Year award. Randle has been spectacular, averaging career highs in virtually every category, while Thibodeau has driven this team to much higher heights than anyone could have reasonably hoped. — Bontemps
This week: PHO, CHI, @HOU
---
11. Atlanta Hawks
2020-21 record: 34-27
Previous ranking: 12
With a win over the Bucks on Sunday, the Hawks improved to 20-7 since Nate McMillan took over as interim coach. That mark is the best record in the East during that span, with only the Nuggets having a better record overall. Atlanta improved to seven games over .500 for the first time this season and has won 11 of its past 14 games as it makes a push for home-court advantage in the Eastern Conference playoffs. — Lopez
This week: @DET, @PHI, @PHI, CHI
---
12. Portland Trail Blazers
2020-21 record: 32-28
Previous ranking: 10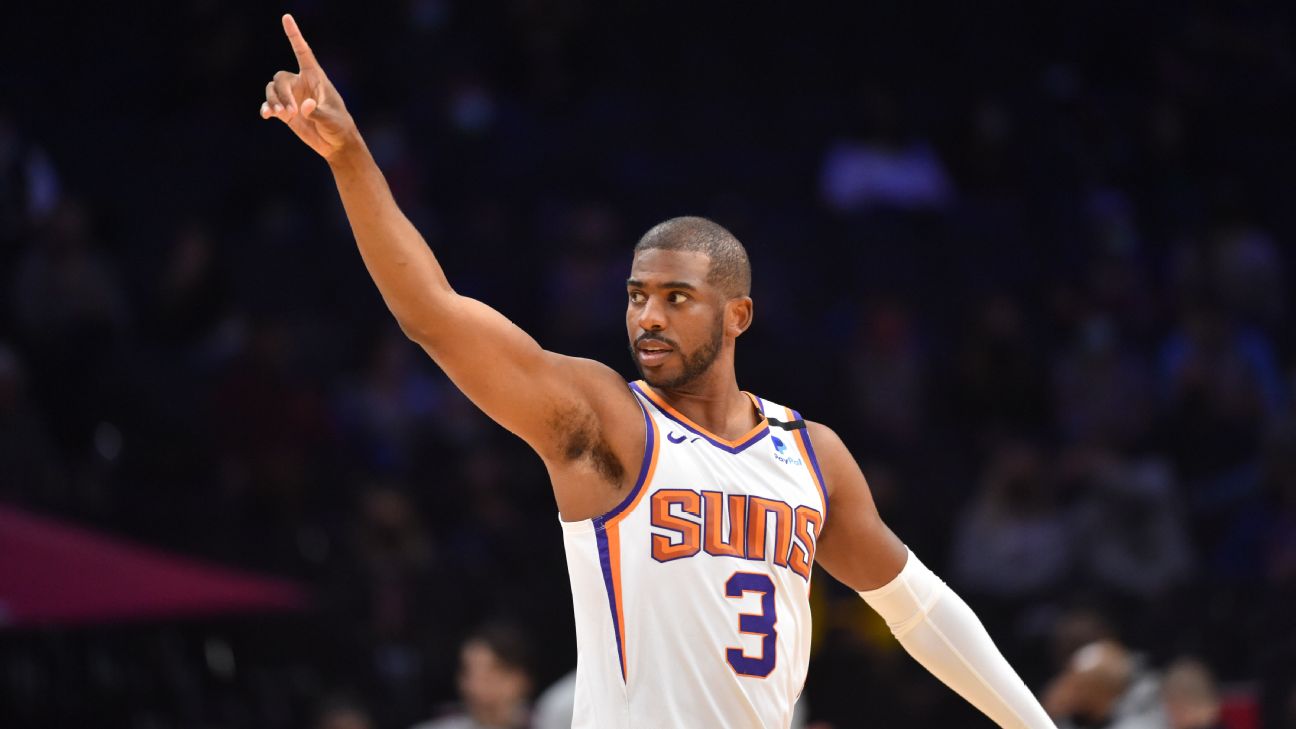 Catch all the 2020-21 season action on ESPN, ABC and the ESPN App.
Wednesday, April 28
• Lakers at Wizards, 7:30 p.m. on ESPN
• Clippers at Suns, 10 p.m. on ESPN
All times Eastern
The Blazers have lost five straight and eight of 10. They've slipped into the play-in spot, now two games behind the Mavericks in the loss column. Diagnosing the Blazers is complicated, but Damian Lillard summarized it this way after Sunday's loss to Memphis: "I'm not playing well enough. I'm on the floor because that gives our team the best chance to win, and I've got to be better." — Young
This week: @IND, @MEM, @BRK, @BOS
---
13. Miami Heat
2020-21 record: 32-29
Previous ranking: 13
The Heat won three of four last week and have gotten a nice lift from Jimmy Butler after he returned from an ankle injury in Wednesday's win over the Spurs. Butler is averaging 19.0 points, 8.7 assists and 4.7 rebounds over his past three games. Duncan Robinson poured in 23 in a win over the Bulls on Saturday and is averaging 14.4 points per game this month. — Friedell
This week: CHI, SAS, @CLE, @CHA
---

14. Boston Celtics
2020-21 record: 32-29
Previous ranking: 9
A week ago, the Celtics looked like they had turned a corner after winning six in a row and eight of nine. Now, Boston has lost three of its past four and is back in danger of finding itself in the play-in tournament. While it isn't his fault, given he missed nearly three weeks after testing positive for COVID-19, newly acquired Evan Fournier has failed to make a shot in three of the six games he has played with Boston. — Bontemps
This week: OKC, CHA, SAS, POR
---
15. Memphis Grizzlies
2020-21 record: 31-28
Previous ranking: 15
The first two outings of the season for Jaren Jackson Jr., the 21-year-old franchise cornerstone who has been sidelined since last season's bubble restart because of meniscus surgery, were quite encouraging. Jackson scored 38 points on 14-of-25 shooting in 43 minutes, grabbing 11 rebounds and blocking five shots. He's coming off the bench for now as Memphis carefully manages Jackson's workload, including sitting him for Sunday's game in Portland as a precaution. — MacMahon
This week: @DEN, POR, ORL, @ORL
---
16. Golden State Warriors
2020-21 record: 31-30
Previous ranking: 17
As Stephen Curry goes, so do the Warriors. The two-time MVP dropped 37 in Sunday night's win over the Kings while setting a new record for 3-pointers in a calendar month — with 85 and counting in April. Curry has had some unbelievable stretches during his career, but this is arguably his best. He's averaging 38.2 points a game this month. — Friedell
This week: DAL, @MIN, @HOU
---
17. Charlotte Hornets
2020-21 record: 30-30
Previous ranking: 16
Charlotte picked up a nice win over the Celtics on Sunday in which all five starters scored in double figures. Terry Rozier continues to pick up the scoring slack with LaMelo Ball and Gordon Hayward still out. Rozier has scored at least 20 points in six of his past seven games. With Ball potentially coming back this week after missing over a month because of a wrist injury, the Hornets look primed for a playoff push. — Friedell
This week: MIL, @BOS, DET, MIA
---
18. San Antonio Spurs
2020-21 record: 30-29
Previous ranking: 18
The Spurs have won four of their past five games to jump back into the ninth spot in the Western Conference. They've gotten a lift from Derrick White's scoring over that stretch. White had two games with at least 25 points last week, bringing his total to six in 35 games this season. In his first 152 career games, White had only three games in which he scored 25 points or more. — Lopez
This week: @WAS, @MIA, @BOS, PHI
---

19. Indiana Pacers
2020-21 record: 29-31
Previous ranking: 19
It was a whirlwind week for Oshae Brissett. After earning a multiyear contract with the Pacers, Brissett responded with a 23-point, 12-rebound performance against Oklahoma City last Wednesday. He put up another double-double — 11 points, 11 rebounds — on Saturday against the Pistons and wrapped things up Sunday with 13 points and 8 rebounds against the Magic. The Pacers won all three games. — Lopez
This week: POR, BRK, @OKC
---
20. Washington Wizards
2020-21 record: 27-33
Previous ranking: 22
The Wizards are on such a roll right now that they are doing things that haven't been done in Washington since Michael Jordan wore a Wizards uniform. Washington has won eight straight games and can match the franchise record of nine a row, which has been accomplished four times, most recently when Jordan was a Wizard in December 2001. Bradley Beal and Russell Westbrook are on a tear and leading the way, but Daniel Gafford has been an incredible addition. Since trading for the center, the Wizards are 10-1 when Gafford plays. With 12 games left in the season, the Wizards are currently in 10th place and in the play-in tournament. — Youngmisuk
This week: SAS, LAL, @CLE, @DAL
---
21. Toronto Raptors
2020-21 record: 25-35
Previous ranking: 21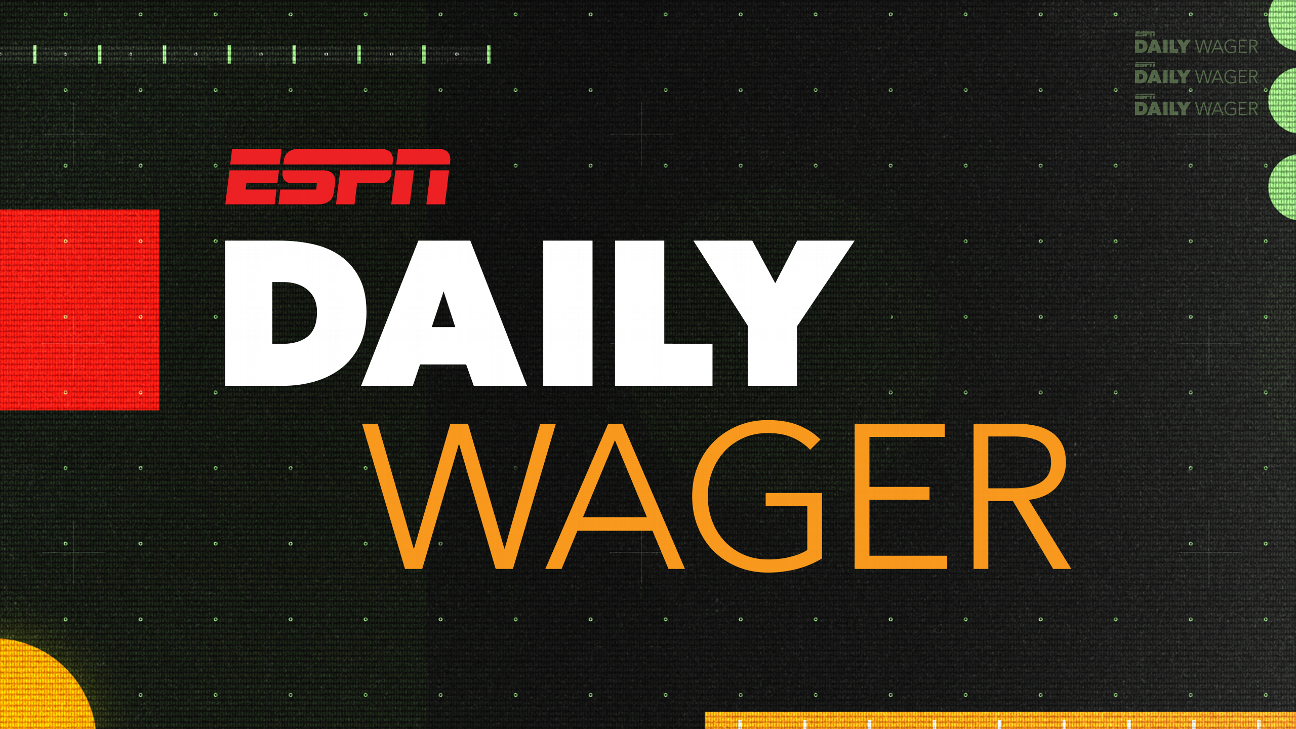 A daily sports betting news and information show (6-7 p.m. ET, ESPN2) that aims to better serve the millions of sports fans who participate in sports wagering and help educate general sports fans with in-depth analysis. Watch »
Toronto won four games in a row before losing to New York on Saturday to get back into the race for the 10th seed in the East. The problem is that Washington has won nine of 10 to surge past both Toronto and Chicago and into the last play-in tournament spot. The next six games will likely determine Toronto's chances of getting back in the playoffs, as a home game in Tampa, Florida, against Cleveland is followed by another home game against the East-leading Nets. A brutal West Coast trip featuring games in Denver, Utah and against both L.A. teams follows. — Bontemps
This week: CLE, BRK, @DEN, @UTA
---
22. New Orleans Pelicans
2020-21 record: 26-34
Previous ranking: 20
As they try to make the play-in tournament, the Pelicans have squandered lead after lead. Saturday night's game against the Spurs was another example. The Pelicans led by five with just under four minutes to play and lost. According to ESPN Stats & Information research, it was their league-leading sixth loss this season when holding at least a five-point lead in the final five minutes of a game. Three of those have happened in the past five games (April 16 vs. Washington and April 18 vs. New York being the others). — Lopez
This week: LAC, @DEN, @OKC, @MIN
---
23. Chicago Bulls
2020-21 record: 25-35
Previous ranking: 23
The Bulls showed signs of life again this week in picking up a couple of wins without Zach LaVine, who remains out due to COVID-19 protocols. LaVine's return can't come soon enough for a Bulls team that currently sits two losses behind the surging Washington Wizards for the final spot in the play-in tournament and has a schedule full of playoff teams down the stretch. The good news is that new big man Nikola Vucevic continues to be a model of consistency, underscored by his 44 points and 30 rebounds over his past two games. — Friedell
This week: @MIA, @NYK, MIL, @ATL
---
24. Sacramento Kings
2020-21 record: 24-36
Previous ranking: 24
The good: Sacramento got 24 points and 8 assists from standout rookie Tyrese Haliburton against Golden State on Sunday. The bad: The Kings still lost to the Warriors by four. The ugly: Haliburton got the playing time to amass that production only because De'Aaron Fox was out due to the NBA's health and safety protocols. — McMenamin
This week: DAL, UTA, @LAL, @DAL
---
25. Cleveland Cavaliers
2020-21 record: 21-39
Previous ranking: 25
Anytime Darius Garland breaks through with top-line stats like he had against the Wizards this week — 28 points and 9 assists — it would seem to be an endorsement of the small-sized backcourt the Cavs put together. But considering those numbers came in a nine-point loss to the Wizards, along with six turnovers, the jury is still out. — McMenamin
This week: @TOR, ORL, WAS, MIA
---
26. Oklahoma City Thunder
2020-21 record: 20-40
Previous ranking: 26
The Thunder's losing streak is at 13 games, but even with the extended absence of winning, players and coaches are still adamant the team's mood isn't crumbling. "Honestly, spirits are super high," guard Ty Jerome said. "I mean, we got a super competitive bunch, as everybody at this level is, so you know we hate losing. But spirits are high." The longest losing streak in Thunder history (since the franchise relocated from Seattle to Oklahoma City for the 2008-09 season) is 14. With their next two games against the Sixers and Celtics, chances are good there will be a new mark. — Young
This week: @PHI, @BOS, NOP, IND, PHO
---

27. Detroit Pistons
2020-21 record: 18-43
Previous ranking: 27
As Detroit tanks toward the bottom of the standings, management will have an interesting evaluation case on its hands in Josh Jackson. The former lottery pick is averaging 17.0 points, 3.9 rebounds and 2.5 assists and shooting 39.3% from 3 in April, but the Pistons are just 5-9 in that stretch. — McMenamin
This week: ATL, DAL, @CHA
---
28. Minnesota Timberwolves
2020-21 record: 17-44
Previous ranking: 29
It might seem shocking for the Wolves to go on the road and beat the Jazz, but since guard D'Angelo Russell returned, Minnesota is quietly 5-6 and has played competitively in almost every game. Playing as a super sixth man, Russell is maximizing his role while also giving rookie Anthony Edwards room to grow as a starter. — Young
This week: UTA, @HOU, GSW, NOP
---
29. Orlando Magic
2020-21 record: 18-42
Previous ranking: 28
Not only are the Magic in the midst of a five-game losing streak, they also have to deal with head coach Steve Clifford being away from the team after testing positive for COVID-19, as ESPN's Adrian Wojnarowski reported. In a small bit of good news, rookie Cole Anthony is putting up his best numbers as a pro this month, averaging 13.4 points, 5.6 assists and 4.6 rebounds per game through 10 April contests. — Friedell
This week: LAL, @CLE, @MEM, MEM
---
30. Houston Rockets
2020-21 record: 15-46
Previous ranking: 30
Houston has the NBA's worst record at 15-46 and the second-most-difficult strength of schedule remaining (.576 opponents winning percentage). The Rockets have won only four of their past 40 games. It's a near certainty that the Rockets will finish as one of the three teams with the best lottery odds, which would give them a 52.1% chance of landing a top-four pick, the protection range of the Thunder's right to swap one of their first-round picks with Houston. — MacMahon
This week: MIN, MIL, GSW, NYK